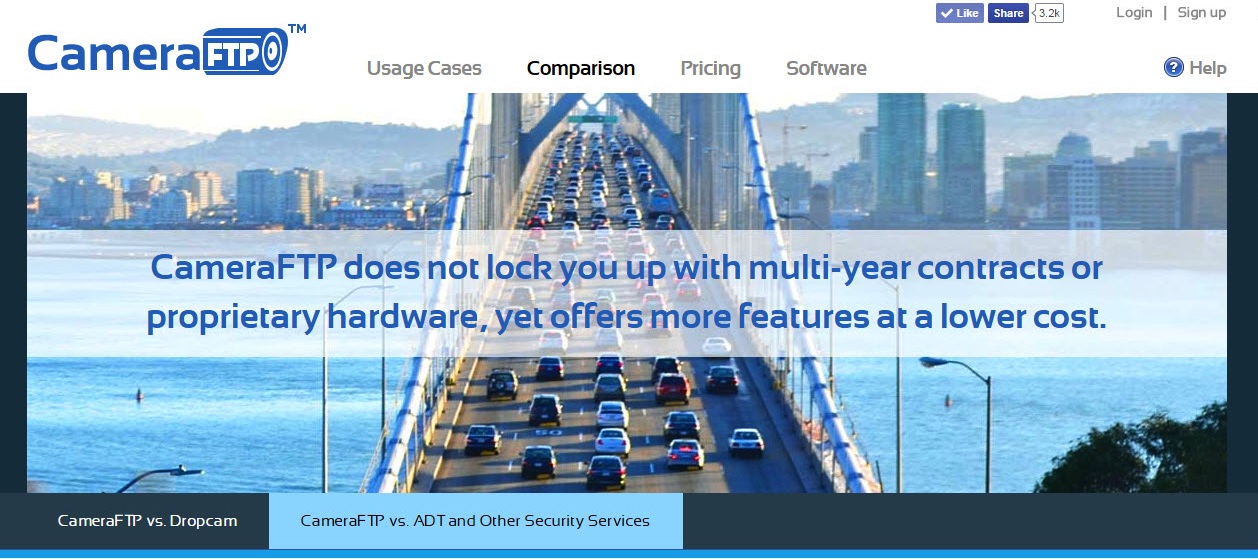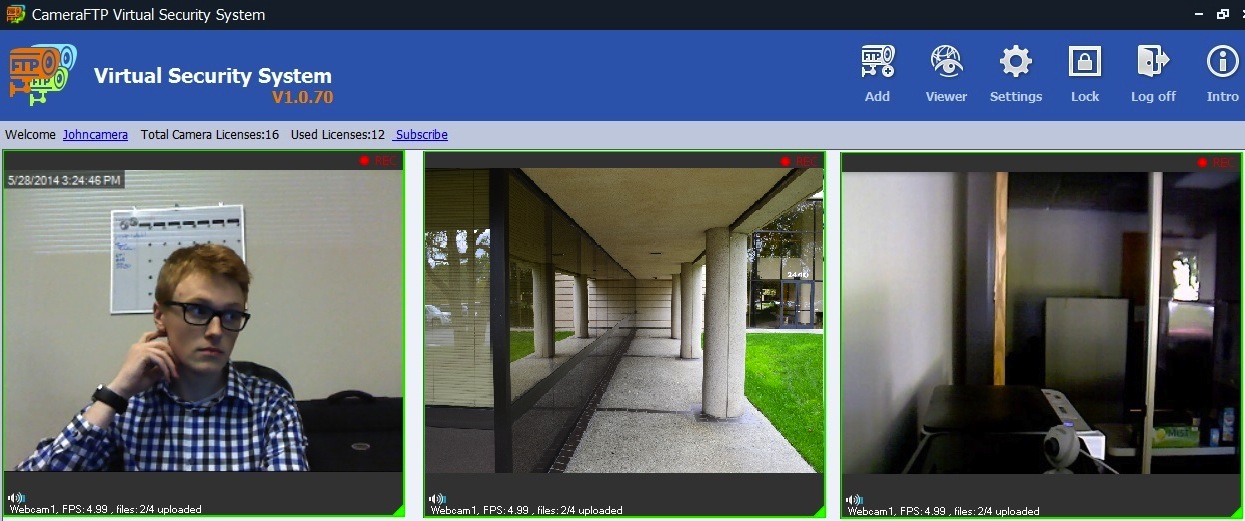 CameraFTP: Virtual Security System Updates
Last May, CameraFTP released its Virtual Security System, which functions by turning your computer into an online DVR. Since the release of this software, we have seen an increasing number of users request the ability to record and monitor true video in addition to standard image uploads. In order to account for the size difference and continuous upload activity, CameraFTP has added a second pricing option to make way for the new video surveillance feature.
Before CameraFTP's VSS was created, any subscription you ordered on the system would work in conjunction with any other existing subscription; in other words, you did not need to have a particular subscription tied with any particular cameras. This also allowed users to easily remove and add new cameras to their accounts without changing their actual subscriptions. This all works the same way, though we have seen more and more users create cameras with true video upload despite having ordered the standard cloud surveillance. While the system does detect such mis-use and sends notifications to the user, we find that many are using CameraFTP as a background backup, and do not often check the status of their uploads.
As a way to avoid upload inactivity for those who have ordered incorrectly, CameraFTP has revamped its pricing options to more clearly define between the two service types available. You can see that we have also created a number of standard plan levels to help those users who are more accustom to predetermined plan levels. You will still have the ability to customize each parameter level, and will even be prompted to confirm each option before you finalize the order.
Since the initial software release our team has already worked with a number of users to help understand what areas of VSS can use improvements.
Pin-Lock Page
When using the VSS software with a webcam, you can surely minimize the screen to hide the fact that you are recording, though if someone were to open the software they would clearly be able to see the activity being processed through the system.
Audio
After releasing VSS Beta, we found that many users were disappointed that they did not have the ability to review audio. Audio was initially not supported by CameraFTP because many IP, network, and webcams do not have built-in microphones. And of course our primary objective was to allow users to connect with CameraFTP no matter what camera device they have. Though it soon became clear to us that if you are using VSS, you will always have an accessible microphone on the computer itself. Being made aware of this, we have successfully implemplemented audio support as a standard feature tied in when using the Virtual Security System. Two-way audio is also supported, as has become popular with Dropcam pet and child monitoring.

Free Service
If you were to sign-up with CameraFTP just a few months ago, you would find that with the exception of a 3-day trial period, there was really no option to use CameraFTP as an unpaid user. One of the unique features offered by VSS is the ability to record locally in addition to OR in replacement of cloud recording.
Be sure to sign up for a CameraFTP account and install our Virtual Security System if you have any interest in a complete and inexpensive [free] cloud monitoring service.