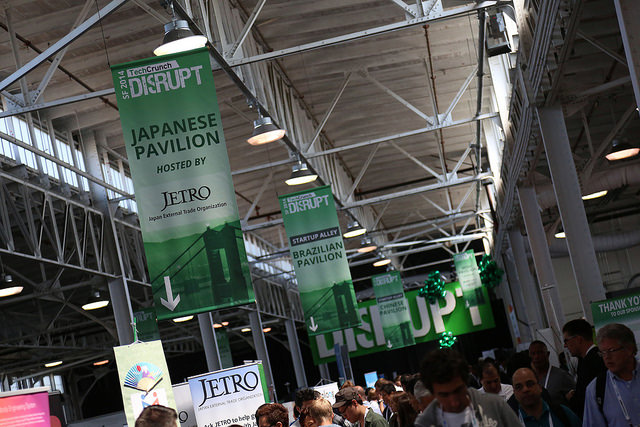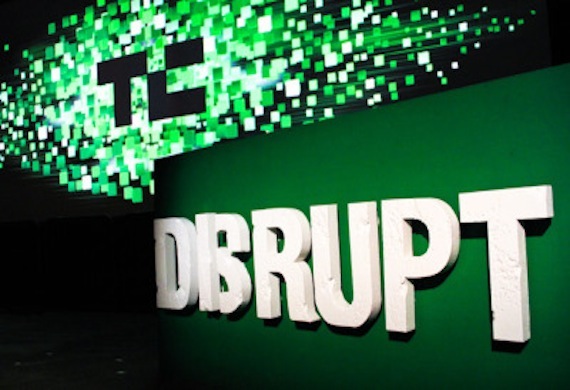 DriveHQ at Techcrunch Disrupt
Though our eleven years of experience in the cloud industry prevented us from qualifiying for the startup battlefield, DriveHQ team members had a blast visiting with the founders of such incredibly innovative startups. During this three-day tech conference hosted by tech crunch, we discovered many phenominal companies that offer exciting services that can be used directly with DriveHQ or CameraFTP
Captivating Startups from Startup Battlefield

Ooberdocs is one of many startups that is working on universalizing the communication between any and all cloud providers and is doing so by simplifying/improving the way emails and email attachements correspond with users' personal cloud accounts. Ooberdocs works by connecting directly with your cloud account and uploading copies of emails or email attachemments (depending on your settings). This solves many frustrations that users have had with standard email hosting services, and also offers the ease of not having to worry about losing emails or choosing specific emails that you want to save. Ooberdocs is not currently compatibale with DriveHQ, though we are in talks with their team members to make it happen.

One of the most commom struggles we see from organizations searching for a full service cloud solution deals with how they handle users that are accostom to using alternative cloud services that have becom incredibly popular on the consumer level. Essencially, Xendo makes it so that you can have a centralized place to search for all of your files. This really focuses on the end-user experience, for those who might enjoy having more than one personal accounts, and probably a business account (maybe DriveHQ!). Like with Ooberdocs, DriveHQ is currently not compatible with Xendo. Though we loved meeting them at Techcrunch, and hope to pursure a partnership soon. We will keep you all updated!
Since DriveHQ developed its CameraFTP cloud monitoring service, we have been on the lookout for new camera hardware and software that will help transform how users handle home and business security. Petcube is one company that has done an impressive job of incorporating an interactive feature with their hardware, allowing you not only monitor your home, but play with your pet when you're not at home. We love the idea of making this a feature that is integrated with CameraFTP, though because we are not hardware developers, we are currently limited to the features supported by that camera. Petcube does not allow you to attach any other devices or customize your retention period, which means the feature is really limited to the pet-interaction. Check out their video below
Our Startup Battlefield/Alley Evaluation
Alfred Club took home the winning cup for their "butler" mimicing service layer. Alfred's disruptive concept involves allowing users to save time by having an Alfred perform chores that you do every week such as grocery shopping, laundry, cleaning, dishes, and other household tasks. While the service might sound a bit rudimentary Alfred's big selling point is giving you the ability to automate these tasks so that chores are done each week without requiring any action or confirmation from you. Just make sure you are okay with a stranger handling your delicates.
While Alfred is indeed a sleek product with a team that gave an impressive presentation, there were certain startups which offered services that truly have the potential to disrupt their markets. SOP notify is an example of a startup that has taken an innovative approach to an industry that sounds to be in a dire state. SOP is a Nigeria-based notification platform for power-challenged communities. They work by blanketing cities with smart sensors which enables them to send power notifications through various channels. This allows individuals and organizations alike to receive explicit updates for the power in their designated areas