DriveHQ For A Home Office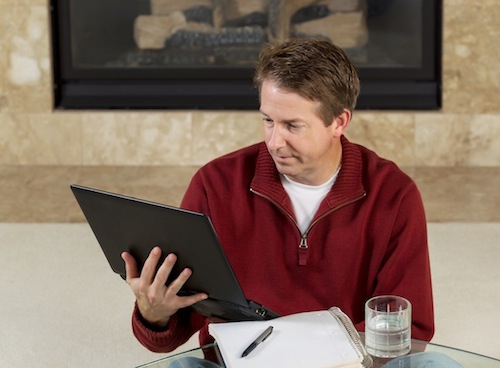 User Name: Jim
I am happily married and have a 20-year old son and a 16 year-old daughter. I work mostly from home, so I have a desktop for when I'm home, but I occasionally go out to meet with larger clients, so I have a tablet for when I travel. My wife works in and out of the office so she has a laptop that she brings back and forth. My son also has a laptop that he received when he started college, and when my daughter gets to college, we plan on getting her a laptop too. We have about 1000 images, 100 songs, 100 videos, and 200 office documents. In total, we use about 10GB of data.
DriveHQ FileManager is a very convenient tool because I don't have to worry about organization anymore. I can easily find and upload files to the proper folder, and when I need access to them it's very easy to navigate and find the specific files. When I'm traveling, so long as the documents I'm working on are in the cloud, I don't even have to be connected to the Internet to access my data. Not only that, but all the work my wife does, as well as my son's schoolwork, has been backed up online. In fact, my son was just telling me how much easier it is to manage his work now that he no longer has to worry about carrying a flash drive around and potentially losing all his work.
I discovered how useful FileManager really is last Christmas, when we went to send out our annual family Christmas card. In the past, we've had some struggles with the post office, as our cards have at times arrived late, or sometimes not even at all. This past year, I uploaded the card and sent it to the grandparents electronically (for the first time ever!), and they were so thrilled. I can't imagine why I'd ever send cards through the mail anymore.
What really sold me about the service was how much cheaper it was than the other options. With the Personal Plus plan, I pay only $60 per year. Initially, I was thinking I would have to combine the services of Dropbox and Carbonite until I found DriveHQ. Not only do I get everything I need bundled for a low annual price, I also don't have to deal with the hassle of having more than one provider. Having the weight lifted off of my shoulders and put back into my wallet was great–I couldn't be happier with my service!