Enterprise Management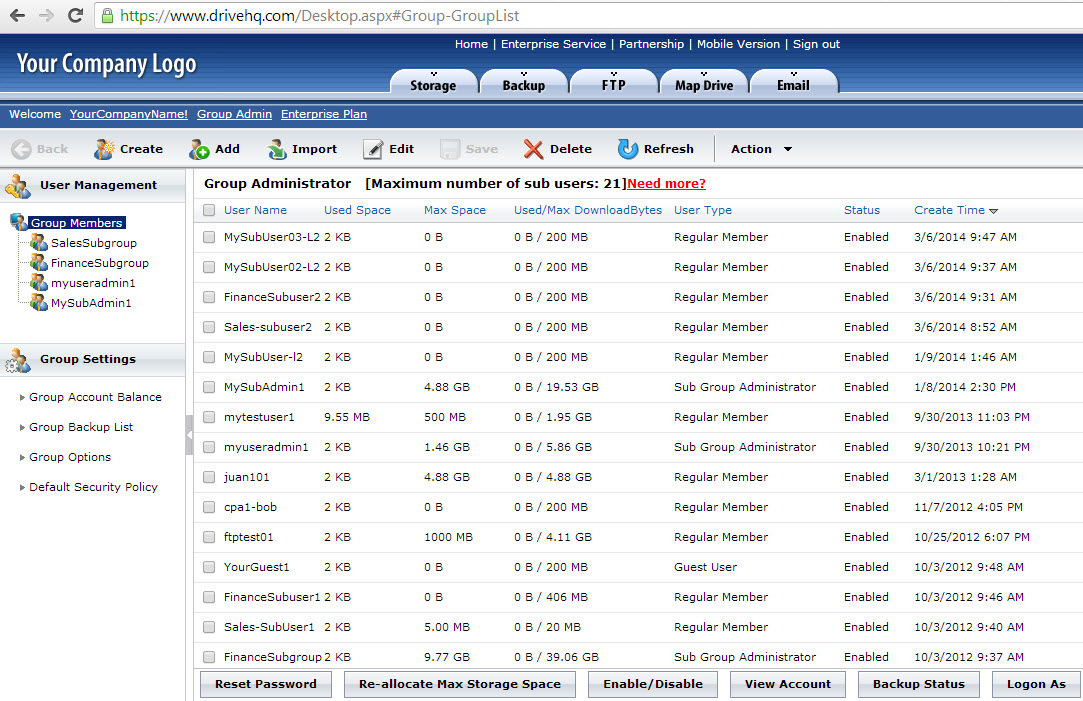 When cloud service providers first became popular around 2008, the primary user-concern was to get the largest amount of storage for the smallest amount of money. This is exactly what enabled providers like Dropbox to prosper through their trendy referral promotions. This meant you received a large amount of raw storage without the functionality or manageability that is required for any business to best utilize this storage. Fortunately, business users are now familiar with the cloud service industry, and are too smart to trade their functionality for cheap storage. Rather, businesses are growing increasingly concerned with the providers' associated features, such as having security with ease of access, and total group management control.

While nearly all providers appear to be working to improve their security shortcomings in light of the NSA scandal, there seems to be a universal drawback when it comes to the actual manageability of various subusers. As an enterprise cloud solution provider, our goal is to make the lives of our group administrators simpler by granting greater control and manageability over their users.
It is difficult to evaluate the group management capabilities of various providers given the limited trials that most services grant their users. It is with this in mind that we are writing this document, and have created an array of support materials to give prospective users a complete breakdown of our group management (and other) features.
When talking about group management, the most important factors to consider are the smallest ones. It comes down to the end user – when one of your users runs into an issue, you want the ability to easily check each parameter of the account and fix an apparent problem. We understand that it is not in your benefit (or ours) to spend half a day calling through support channels.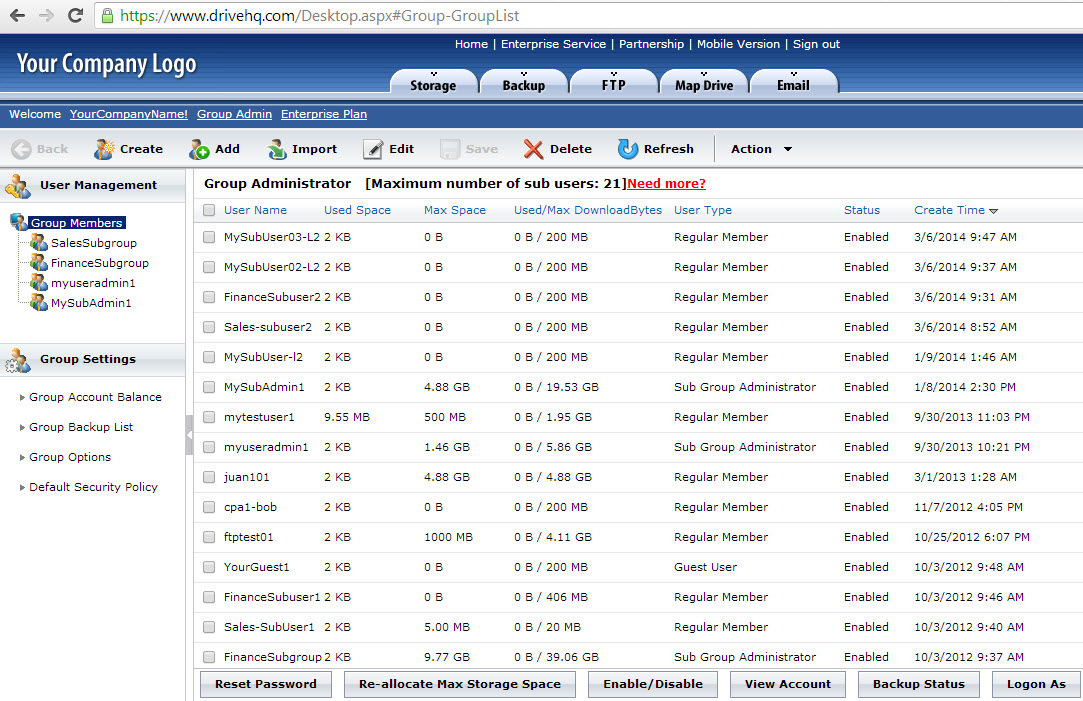 The picture above gives a preview to the group admin tool provided for account owners, and also shows the functionality which we feel is necessary to manage an effective enterprise group. You will see that, unlike the two given by most providers, DriveHQ gives you four different options for creating User Types. In addition to acting as a complete list and "current usage" chart, the group admin tool permits the owner to re-allocate storage to individual users, and change the settings for each account at any time.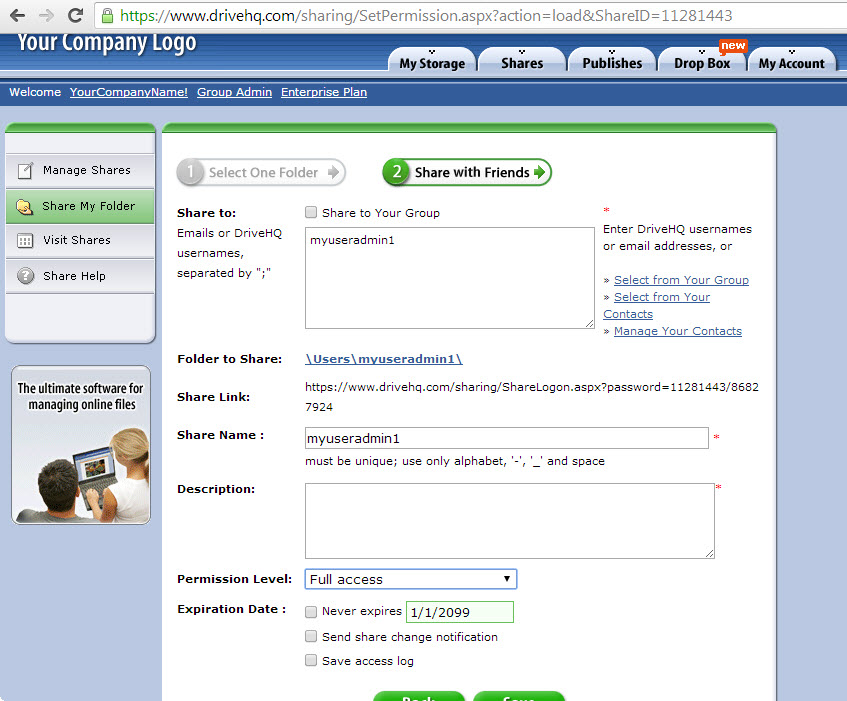 The next crucial piece to the puzzle that is group management has to do with permission levels, and ensuring that the original sharer has absolute control over the folders/files distributed to their users. Many popular cloud services brag about "sharing" features, when in fact the option provided is no different than copying. Though this copy solution might work for a small business – no group manager should have to worry about what happens to their shared material after a project ends, or when an employee leaves the job. Luckily, DriveHQ allows you to remove users completely or from specific folders simply by editing your share and group admin pages.
This is just a small introduction to the group management capabilities of DriveHQ. If you have a business and are interested in testing our service, please follow the link below and sign up for a free enterprise trial: https://www.drivehq.com/secure/enttrial.aspx