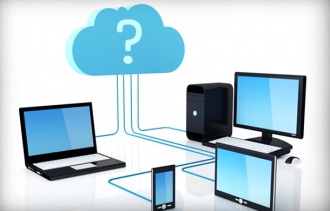 What To Know Before Choosing a Coud Provider
Businesses interested in shifting their company information to the cloud for the first time truly have their work cut out for them. With hundreds of service providers all focusing on various specified solutions, it is quite difficult to be absolutely certain that you have made the right decision. A few years ago, those assigned to such a task would simply look for the provider that offered the most storage for the cheapest price. As the cloud industry has evolved and gained popularity, it has become necessary to take much greater care in reviewing exactly what the providers have to offer – and more importantly, what the weaknesses of the service are.
The truth may very well be that there is no universal "right decision". This is largely because the needs and requirements for cloud services are specific to each company. Many IT persons will sift through dozens and dozens of reviews with the hopes of picking out weaker providers from the herd. However, if you are not familiar with cloud computing and how the various providers differ, it is likely that you will be roped into a service that does not meet your needs. Obviously testing a handful of providers to find the right fit is not a viable solution; this requires time to test the solutions/features you demand, not to mention the cost for service beyond the initial trial.
One of the first pieces to take into consideration when choosing a cloud provider (especially in an enterprise setting) is security. While many big name providers have been able to muster a great deal of hype toward their consumer service, they lack necessary security features such as; client/server-side encryption, multiple layers of redundancy, SSL, password encryption and more. When designing their service, these providers are concerned more with building the hype rather than creating an effective and secure enterprise solution. That said, such a solution can work quite well for a consumer that has little need for security.
A provider's available features and strength of technology are two very important factors to be mindful of when making such a decision. Because weaknesses in such areas usually do not arise for some time, it is much more difficult to make a judgment on these. It is obviously key to read the given features and user experiences, but even more important to test the service within the boundary of what your company is looking for. Moreover, you must have a good understanding of the complete features you need; many service providers offer a single "storage" solution, and will require multiple services to add backup, ftp, or other services. DriveHQ is one of few providers that bundles these services, and the only provider to offer a complete cloud IT suite.
In short, there is unfortunately no universal "quick" solution to finding the cloud provider that will best fit your needs. However, understanding the frustration experienced by so many users, DriveHQ has hired a team of experts to order subscriptions and thoroughly test the services of the major providers in the industry. If you are searching for a new provider, or simply looking to learn a little bit more about the industry, we encourage you to read the reviews below.