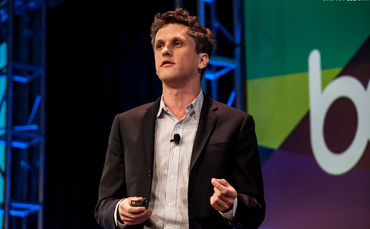 The Box IPO: Far Worse Than Imagined
I mostly agree with you. Kurt Marko of Forbes.com has the similar view. What's more, I think you can replace Box with other cloud storage providers and reach similar conclusions. Indeed, if businesses are using Google Apps or Microsoft Office 365, why do they store files with another storage provider?
Now can you replace Box with DriveHQ? As the CEO of DriveHQ, with my 17 years of experience in the cloud industry, I want to share some of my thoughts on how we compete in this extremely competitive market.
First of all, I believe there is a bubble in the cloud storage industry. Now it has reached a critical point, this bubble could burst in one year. As we can see, cloud storage service for consumer is no longer viable in the sense that you cannot become profitable, even if you have 550 million users. Cloud storage service for business is faced with fierce competition from Microsoft and Google. Small players don't have much advantage competing with the giants, esp. since they have other highly profitable business. This being said, DriveHQ can still effectively compete with Google, Microsoft and other high-profile players:

(1) Focus on the technology and quality service, not on marketing hype.

Surprisingly, DriveHQ has been profitable for many years without any VC-funding.

(2) Lower Pricing ($6/user/year vs. $50-180/user/year)

Consumer cloud storage service is priced based on storage space. Enterprise service is priced based on user licenses (storage is often free or dirt cheap).
Many businesses cannot afford, or do not want to spend $50-180/user/year on Google Apps or Office 365. DriveHQ only charges $6/user/year + storage charge. In real-world cases, our enterprise service price is usually 2 to 8 times lower than Google or Microsoft's. Companies like Box and Dropbox charge $180/user/year, which puts them in a very difficult position competing with Microsoft and Google (and DriveHQ).

(3) Extend PC apps to the cloud, instead of forcing users to switch to web browser-based apps.

Browser-based productivity apps are not as functional as PC-based apps. Google Apps are browser based. Most business users are familiar with Microsoft Office, and many of them are not willing to switch to a less functional browser-based app. Microsoft's Office 365 costs $60/user/year without desktop software suite, thus having similar drawbacks as Google Apps.
Office 365 with Desktop Suite costs $150-$180/user/year, which is too expensive for many companies, esp. if they have already bought the desktop version.
With DriveHQ's cloud IT service, users can continue using their existing desktop apps while also enjoying all cloud benefits.

(4) Enterprises want to keep using "File Server / Drive Mapping" as they move to the cloud.

The browser-based or folder sync-based cloud storage solutions are too different from their existing in-house solutions and are not efficient. It is not possible to manage millions of files using a web browser, or sync millions of files among 1000s of computers.
DriveHQ's Enterprise WebDAV solution is the only reliable WebDAV solution that can be automatically configured for all users in a large enterprise. It can replace traditional file servers while maintaining the same drive letters so employees don't need to be retrained.

(5) Microsoft and Google's cloud apps are not feature-complete

If users need to use PhotoShop, GoLive, Dreamweaver, Premiere, Quickbooks, AutoCAD, Acrobat, Turbo Tax, and many other special business applications, then Google Apps and Office 365 don't have any advantages. In this case, using DriveHQ's FileManager or drive mapping is easier and more consistent: whether you edit an office document or a video file, you just need to double click on the file name.

(6) Cloud Storage is just a feature of DriveHQ's Cloud IT service.

DriveHQ realized that cloud storage will become a commodity service long time ago. So we had expanded our service to include a very broad suite of services that are bundled as "Cloud IT Service".
Our service includes many enterprise features such as: Enterprise Online Backup with Central Management and Monitoring; FTP, Email, and Web Server Hosting; Group File Sharing and Collaboration; Enterprise Folder Synchronization; Drop Box Folder; File Manager, Enterprise WebDAV Solution; Multi-level Group User Management, Active Directory Integration and SSO, Co-Branded and White Label Service, etc.
DriveHQ is unlikely to challenge Microsoft or Google, but our technology advantages and low-cost service will help us gain market share, esp. when companies need many user licenses; and we are not afraid of competition as our competitors simply cannot match our price of $6/user/year.